EXECUTIVE SUMMARY: This weekly newsletter covers:

(1) CONSUMER PRODUCT SAFETY COMMISSION (CPSC) AND THOMSON, INC. ANNOUNCE RECALL OF HOME ENTERTAINMENT AMPLIFIERS
Consumer Product Safety Commission (CPSC) and Thomson Inc., of Indianapolis, Indiana, is voluntarily recalling about 50,000 home entertainment amplifiers. The amplifier can overheat due to a lack of ventilation, which can cause melting of the plastic front cover and pose a shock hazard to consumers.
The recalled RCA(r) 650-Watt Home Entertainment amplifiers include model numbers RT2600, RT2600DVD and RT2600DVD5 and serial numbers beginning with 220 through 230. The model and serial numbers can be found on a label on the back of the unit in the lower left corner. The recalled units may also have an "A" as the last character in the model number.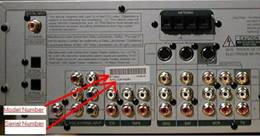 The amplifier units are silver and are about 17 inches wide, 16 inches deep, and 5 inches high. The amplifiers were manufactured in China.
Consumers should unplug the units immediately and contact Thomson at (800) 613-0897 anytime for information on how to receive a free repair. Consumers also can log on to the company's website at www.rca.com/recall
The CPSC point of contact is Scott Wolfson, release number 03-108, (301) 504-7051. The notice issued by the CPSC can be viewed at http://www.cpsc.gov/cpscpub/prerel/prhtml03/03108.html
DISCLAIMER: This column is not intended to create an attorney-client relationship. The information contained in this update is general in nature. Individual situations of readers may not fit the general educational information described in the column. Readers are strongly encouraged to consult with an attorney to evaluate individual situations and provide legal advice. Any reliance on the information contained herein is taken at the reader's own risk and should not be considered legal advice.
Mr. Lynch can be reached at Cozen and O'Connor, 501 West Broadway, Suite 1610, San Diego, California 92101, 800-782-3366 (voice), 619-234-7831 (fax), palynch@cozen.com (e-mail), http://www.cozen.com. Follow us on Twitter at @firesandrain.
Please direct comments, suggestions, stories, and other items to the author by e-mail at palynch@cozen.com